In 1964 Data Device Corporation (DDC) introduced the world's first Synchro-to-Digital converter module. Today, over 40 years later, as a global supplier of data networking solutions and the leading supplier of MIL-STD-1553 interfaces, DDC continues shaping the future of data conversion and networking technology, introducing Fibre Channel, and high-speed data on 1553 Cable. Our new products continue to meet the demand for increased bandwidth and faster serial communication technologies.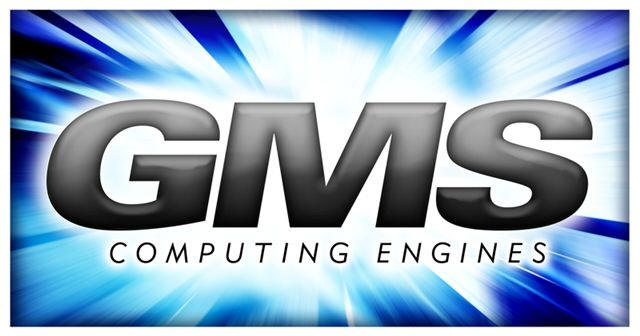 Forty full-color pages packed with specs, block diagrams and images highlighting the best of our rugged products line, as well as a few new additions to our rugged products family: SX401R-4 A fully-sealed, ultra-small, low-power system with four removable SSDs; XPC40X-S It's everything you love about the XPC40X, but fully-sealed; SZC91X A six-way virtual machine system with a Westmere® CPU and support for up to 96GB of RAM!
UEI is a leader in the PC/Ethernet data acquisition and control, Data Logger/Recorder and Programmable Automation Controller (PAC) and Modbus TCP markets.
Protokraft designs and manufactures high-speed optoelectronic components and subsystems for use in harsh environment networking equipment applications.
LCR Electronics is a uniquely integrated company for advanced design, engineering, manufacturing, testing and technical support. LCR engineers product solutions for demanding military/aerospace applications enabling you to achieve "Mission Success" in the ultimate application also
specializing in custom systems and backplanes, as well as a variety of EMC testing, engineering and contract manufacturing services with have expertise in appliance, military and aerospace, commercial, industrial, telecommunications and medical markets.
Pentek, an ISO 9001:2000 certified company. designs COTS digital signal processing (DSP), software radio, FPGA and data acquisition commercial and conduction-cooled boards and systems for VME, cPCI,PCI, PMC, VXS and XMC.
<![if !vml]>
<![endif]>NOVA ELECTRIC
NOVA ELECTRICSince 1966, Nova Electric has been America 's premier supplier of rugged power conversion equipment for harsh environment military, commercial and industrial applications. The company offers a full line of Pure Sine wave DC -AC Inverters from 50 VA to 320+kVA, Premium True On-Line Uninterruptible Power Supplies (UPS) from 1 KVA to 320 kVA, and Solid-State Frequency Converters from 500 VA to 320+VA. . Most Nova power sources are available in 50, 60 or 400 Hz, single or three phase configurations, enclosed in rack mount, cabinet, bulkhead, or a custom chassis. Custom designs for airborne, shipboard, ground mobile, and shelter applications are Nova Electric's specialty. Products with added features such as added (AC and DC) outputs as well branch circuits are also offered.PHONE: 201-385-0500 Web: http://www.novaelectric.com FAX: 201-385-0702
Your partner in Uncooled Infrared Imaging. Sofradir EC Cooled Detectors and Engines and Uncooled Microbolometers and Cores
Your Imaging Company
Ikona is a leader in industrial vision. Sony manufactures high quality, professional and industrial CCD video cameras, including GigE, Smart, IEEE 1394.b digital, Camera Link, analog B/W, high-speed progressive scan, 1-CCD and 3-CCD color, network, block and video conferencing cameras. Our industrial products includes e2v, Edmund Optics, Bitflow, GigaLinx and other well recognized brand names in the vision industry.
Flash SSDs and memory products meeting rugged and military specifications including WRITE protect, secure erase, faste erase, and purge supported by DoD, NSA, Army, Navy, and Air Force.
High preformance video capture solutions for rugged environments.